James Tong, 1947–2020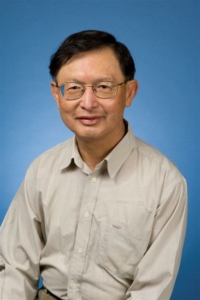 With profound sorrow, the UCLA Department of Political Science reports the passing of Professor James Wai Tong, our colleague of thirty-one years, on October 3, 2020, after a brave battle with cerebral hemorrhage.  James leaves behind his companion Marita Kaw, his children Olivia and Brian, his grandchildren Ava and Harrison, siblings Victor, Nancy, and Paul, and many relatives and friends, including generations of colleagues and former students.  Our department, university, and discipline has suffered a tremendous loss.
James's 1991 book Disorder Under Heaven: Collective Violence in the Ming Dynasty analyzes all 630 cases of rebellion and banditry in 1,097 counties in China during the 277 years of the Ming Dynasty.  James finds that rebellion and banditry increased during times of economic hardship, but decreased when governments were efficacious in exerting control and providing relief.  Some examples of rebellion can be understood in terms of antagonistic class conflict, but the overall pattern is best explained by people's need for survival during hardship and the efficacy of the state.  James's 2009 book Revenge of the Forbidden City: The Suppression of the Falungong in China, 1999–2005, considers the Chinese Communist Party's suppression of the Falungong movement to ask whether market-oriented reforms inevitably diminish an authoritarian state's ability to monitor and sanction opposing political forces.
James served the profession and community in manifold ways, included serving as the Editor of the journal Chinese Law and Government since 1998, Director of the UCLA Center for East Asian Studies from 1995 to 2002, Vice Chair of the UCLA Department of Political Science from 1994 to 1997, several roles with the American Political Science Association, and testifying before the US Congressional Executive Commission on China in 2012.
James's scholarly contributions are matched only by his generosity extended to decades of students, who recall him with endless stories of his warmth.  James's former students write that "His generosity turned my adventure in the City of Angels into a heart-warming experience," that "all these talks and caring have tremendously eased my struggles as a graduate student," that James was "warm, patient, expansively brilliant, and generous with those gifts," and "I don't think he will ever leave us.  As long as our memories are alive, he always lives in our heart."
If you would like us to pass any remembrances on to James's family, please contact our department at frntdesk@polisci.ucla.edu.