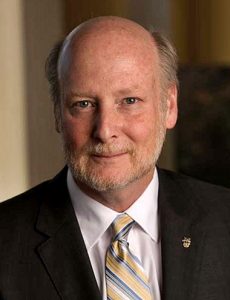 Howard Gillman
BA '80, M.A. '81, Ph.D. '88
In 2014, Howard Gillman was named Chancellor of the University of California, Irvine, after first serving as provost and vice chancellor of that 30,000-student UC branch, and as a professor of political science, history, and law. A nationally recognized expert on constitutional studies and judicial politics, he has authored seven books on related subjects, and received awards throughout his career for teaching — including three at UCLA, and one at the University of Southern California (its top award for excellence in teaching). At USC he was also a professor and served as a dean, mid-career.
To learn more about Chancellor Gillman, click here.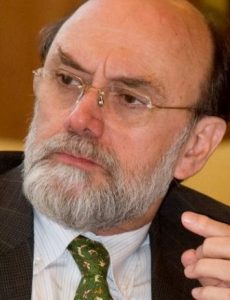 Bolívar Lamounier
Ph.D. '74
Only a decade after receiving his UCLA doctorate – and following 21 years of Brazilian military rule – Bolívar Lamounier was appointed by the Presidency of the Republic to join a small group known as "Commission Afonso Arinos," tasked with creating a new constitution for Brazil. His commission would draft what became the existing political framework document for the world's fifth-largest nation. A teacher, advisor, author, and essential voice for democracy in the developing world throughout his career, Lamounier founded and served as first president-director of the Institute of Economic, Social and Political Studies of São Paulo — one of Brazil's main organs of socio-political research.
For more on this UCLA Ph.D. click here.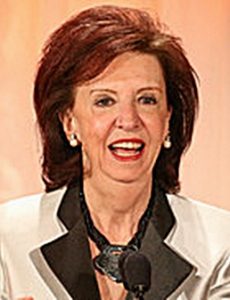 Vicki Reynolds
BA '58
Vicki Reynolds was twice elected president of the Beverly Hills Board of Education and also served three terms as mayor of that prominent Southern California city before Gov. Gray Davis appointed her to the State Board of Education in 1999.  Reynolds now sits on the Board of Advisors for the Luskin School of Public Affairs, one of many UCLA alumni committees on which she has served and for which she has been honored by the university.
To learn more about Reynolds, click here.

Louise Richardson
M.A. '81
Only a handful of years after breaking barriers as the first-ever female chancellor of Scotland's Univ. of St. Andrews in 2009, Louise Richardson in 2015 was named as the first woman to lead the UK's University of Oxford, the oldest and highest-ranked in the English-speaking world. Once final, her appointment calls for her to assume office in January 2016. Born in Ireland, Richardson was a student of international relations while at UCLA, then also at Harvard – where she subsequently taught courses in international security and terrorism . She is the author of: What Terrorists Want: Understanding the Enemy, Containing the Threat."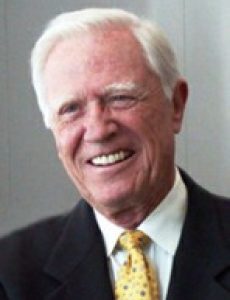 Charles E. Young
M.A. '57, Ph.D. '60
Charles E. Young is the chancellor emeritus of UCLA, a professor at the UCLA School of Public Affairs, and past chief executive officer of the Los Angeles Museum of Contemporary Art. He received his masters and doctorate degrees in political science from UCLA in 1957 and 1960, respectively. Recognized around the world for his distinguished leadership in higher education, Chancellor Young is an active contributor to numerous community, statewide, national and international organizations devoted to education and societal issues.
To learn more about Young's life and contributions to UCLA, click here.

Jacki Bacharach
BA '66 Jacki
Bacharach served for 14 years as Mayor and Council member in the City of Rancho Palos Verdes and for 12 years on the Los Angeles County Transportation Commission. From 1985 to 2012, she was also a member of the Los Angeles-San Diego Rail Corridor Agency overseeing area Amtrak service. She is currently Executive Director of the South Bay Cities Council of Governments operated through her company, Jacki Bacharach and Associates. In past years, Bacharach also served on the State Commission on Local Governance for the 21st Century, as a member of the National Commission on Intermodal Transportation, and a member of President Bill Clinton's Transition Team Transportation Cluster Group.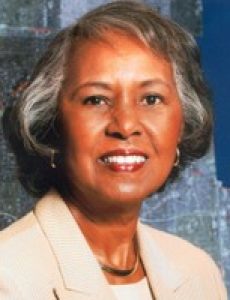 Yvonne B. Burke
BA '53
In 1972, Yvonne B. Burke became the first African-American woman elected to the U.S. Congress from California, when she represented its 37th District. Next came a brief term as an appointed replacement to fill a vacancy on the Board of Supervisors for Los Angeles County — the nation's most populous county – in 1979-80, making her both the first African-American and first female supervisor in county history. In 1992, Burke returned to the county Board and was elected outright for four consecutive terms serving a different district. While a supervisor, she was elected the Board's president four times. In 2012, President Obama appointed Burke to the Board of AMTRAK. She also still serves on the Board of the California Transportation Commission.
To learn more about Burke's impressive public service career, click here.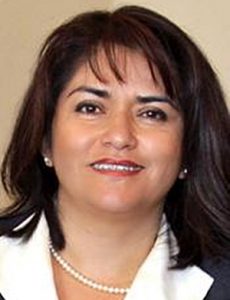 Lourdes M. Castro-Ramirez
BA, '94
Also awarded a UCLA Urban Planning M.A., in 2014 Castro-Ramirez was named by President Barack Obama to head the U.S. Office of Public & Indian Housing, a HUD Department agency. Born in Jalisco, Mexico, her family emigrated to America when she was 4-year-old, settling in Lynwood, Calif. and she became a U.S. citizen in 2000 after working for several years with economic development and housing issues and offices in Southern California. Since 2009, she had served as chief executive officer of the San Antonio (Texas) Housing Authority. Castro-Ramirez also co-founded Women in Housing Leadership.
Benjamin J. "Ben" Cayetano
BA '68
Ben Cayetano served two terms as the fifth governor of the nation's 50th state — the first of Filipino ancestry, that state's largest single Asian-Pacific Islander ethnic group — from 1994 to 2002. In 2012, he briefly re-entered public politics as a candidate for mayor of the city of Honolulu, but garnered only 46 % of the vote in a runoff election. He previously served two terms at Hawaii's Lieutenant Governor following several years of public service in the Hawaii state legislature.
To learn more about Ben Cayetano and his outstanding accomplishments since graduation, click here.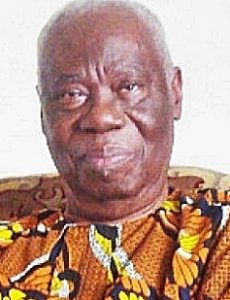 Uma Oke Eleazu
Ph.D. '69
Though an industrialist and business leader for much of his career, Dr. Uma Eleazu first took his knowledge of Political Science drawn from graduate studies at UCLA into a war zone in Africa's most populated nation. By the late 1960s, his native Nigeria had seen the loss of one million lives through that extended civil war. Twice in the years that followed (in 1979 and 1999), Dr. Eleazu was called on to serve as part of a group of national leaders tasked with building a better government after years of military rule by drafting new national constitutions. Decades later, he tried returning to politics as a Social Democrat candidate for his Nigeria's presidency in 1993, and then — in 2006 – served on a new commission seeking full government reform.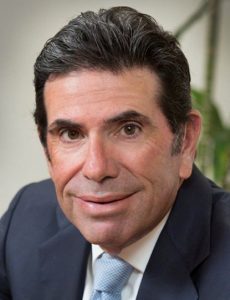 Harvey Englander
BA, '72
Harvey Englander had already been involved in California's political life for more than 30 years when he was named the 2003 Public Affairs Executive of the Year by PR News. Now in his fifth decade of advising elected officials, he is among the best-recognized authorities on running political campaigns and building community relations and advocacy programs. In 2005, Englander started the firm now known as Englander Knabe & Allen, which is ranked as the largest lobbying firm in Los Angeles.
Felipe Fuentes
BA '94
Felipe Fuentes began his career promoting immigrant and children's rights at the Center for Human Rights and Constitutional Law, yet has since kept his public service "close to home" in the sprawling San Fernando Valley of the City of Los Angeles. In 1999, he went to work first as a field deputy for the then-City council president, helping to establish a broad "Safe Routes to Schools" initiative and also making it possible to add the Valley's first new police station in 25 years. Two years later has was named a Deputy Mayor. Elected to State Assembly in a special election for the eastern Valley portion in 2007, Fuentes there chaired for a time the legislature's important Appropriations Committee. He returned to City government in 2013 as a member of the largest class of new, freshman L.A. City council members in many decades.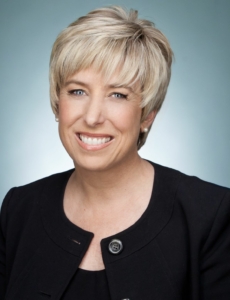 Wendy Greuel
BA '83
Wendy Greuel was the Los Angeles City Controller from 2009 to 2013, when she ran an unsuccessful campaign to become the city's first female mayor. After her graduation from UCLA she worked in former Mayor Tom Bradley's office, served as a field operations officer for the US Secretary of Housing and Urban Development under the Clinton administration, and joined the Corporate Affairs Department of DreamWorks SKG. Her career as an elected public official began in 2002 when she was elected to the Los Angeles City Council.
To learn more about Greuel's impressive accomplishments, click here.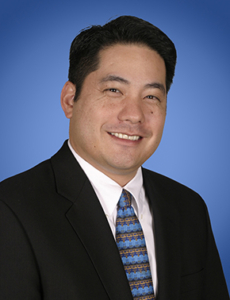 Darren Kameya
BA '92
Kameya conducts advocacy workshops with the UCLA Government and Community Relations. The students he works with join advocates from other UC campuses in Sacramento to discuss the state budget's impact on the university. A Senior Counsel in the Los Angeles offices of law firm Lozano Smith, he has been president of the UCLA Internship Association, served on the boards of Asian Pacific Alumni of UCLA and ASUCLA, and is a graduate of the Alumni Assocation's Alumni Academy.
To learn more about Kameya's accomplishments, click here.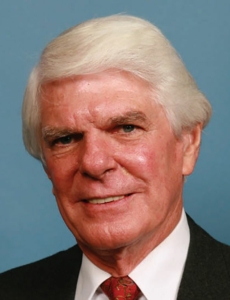 Jerry Lewis
BA '56
U.S. Rep. Jerry Lewis represented California congressional districts from 1978-2013. He was named chair of the House Appropriations Committee in 2005 and from 1999-2005, he was chair of the Defense Appropriations Subcommittee. Prior to his election to Congress, he served in the California State Legislature.
To learn more about Lewis' achievements, click here.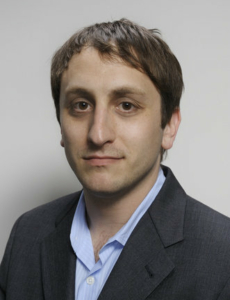 Dylan Loewe
BA 2004
Dylan Loewe may have only completed his bachelor's degree nine years ago but he has made impressive strides in that short time. Loewe established Ballotground, a political organization with the goal of placing anti-war measurements on the ballots of 2008 battleground states.
To find out more about Loewe's work as well as to learn more information about Ballotground, click here.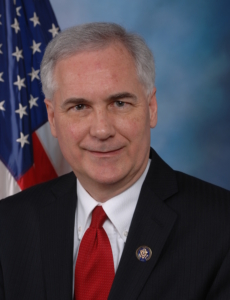 Tom McClintock
BA '78
Tom McClintock was elected in 2008 to represent California's 4th District in Congress after having served 22 years in the state's legislature. Congressman McClintock was first elected to the California Assembly at the age of 26, and has since proposed hundreds of specific reforms to streamline state government and reduce spending. His commentaries on California public policy have appeared in every major newspaper in the state and he is a frequent guest on national radio and television. He has also been a candidate twice for state controller and once for governor (during the 2003 gubernatorial recall).
To learn more about Congressman McClintock, click here.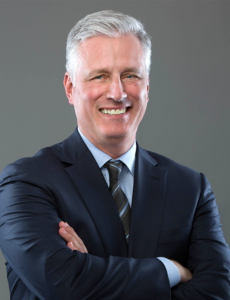 Robert C. O'Brien
BA '86
Robert C. O'Brien is co-founder and chairman of American Global Strategies LLC. He was the 27th United States National Security Advisor from 2019 – 2021. O'Brien served as the President's principal advisor all aspects of American foreign policy and national security affairs. Prior to serving as NSA, O'Brien was the Special Presidential Envoy for Hostage Affairs with the personal rank of Ambassador. He was directly involved in the return of over 25 detainees and hostages to the United States. O'Brien previously served as Co-Chairman of the U.S. Department of State Public-Private Partnership for Justice Reform in Afghanistan under both Secretaries of State Rice and Clinton.
To learn more about Robert C. O'Brien, please click here.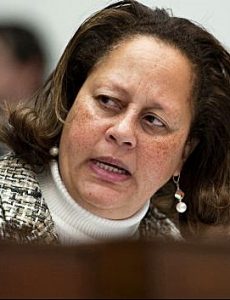 Laura Richardson
BA '84
A powerful player in politics, Laura Richardson is known for having served at all three levels of government in a single year. Her first elected office was to the Long Beach City Council, where she served from 2000-2006. In 2007 when moved on to the state-level, representing the 55th district in the California State Assembly before being elected to represent California's 37th district in the US House of Representatives in a special election.
To learn more about Richardson's policy accomplishments, click here.

Dennis Ross
BA '70
Ambassador Dennis Ross is now a counselor with The Washington Institute after most recently serving two years as special assistant to President Obama as well as National Security Council senior director for the Central Region, and a year as special advisor to Secretary of State Hillary Clinton, focusing on Iran. Previously he served in numerous senior level diplomatic roles on the White House staffs of Presidents H.W. Bush, Bill Clinton, and Ronald Reagan working closely with their Secretaries of State. Ambassador Ross was awarded the Presidential Medal for Distinguished Federal Civilian Service by President Clinton, and Secretaries James Baker and Madeleine Albright presented him with the State Department's highest award. In 1999, UCLA named him the Edward A. Dickson Alumnus of the Year. To learn more about Ambassador Ross, click here.
Henry Waxman
BA '61
Henry Waxman retired in early 2015 after serving a record 20 consecutive terms (40 years) in the U.S. House of Representatives representing Southern California congressional districts – at the end, the 33rd district.  That length of service matched the record held by Rep. Pete Stark, both unmatched since California achieved statehood.  Rep Waxman's congressional service began in 1975, after having spent almost six years serving in the California State Assembly. He is considered to be one of the most influential liberal members of Congress and has championed public health measures, environmental regulation, women's rights, public health care, and services for the aged, disabled, and poor.
To learn more about Waxman's contributions to Democratic politics in the United States, click here.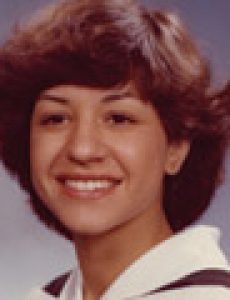 Liz Aguilar-Tarchi
BA '79
Liz Aguilar-Tarchi obtained her J.D. from Hastings College of the Law in 1982. For more than 17 years, she served as the assistant district attorney for the San Francisco district attorney's office.
To learn more about Aguilar-Tarchi and her outstanding accomplishments since graduation, click here.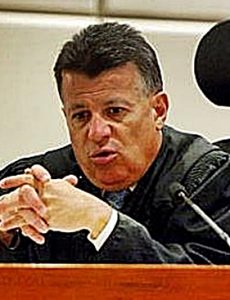 Antonio Barreto Jr.
BA, '71
Los Angeles County Superior Court Judge Antonio Barreto Jr. retired from the bench in 2014 after 25 years as a judge and a legal career extending four decades. He was often in L.A.'s local news, drawing headlines as celebrity crimes and other high-profile cases were assigned to his court. In 1997, "His (Bruin) Honor" made news of his own when he used his personal Honda Accord to chase down and ram a bicycle ridden by a fleeing bank robbery suspect due for trial in his courtroom that same morning.  On his own time, Judge Barreto also appeared on six television game shows, winning three times.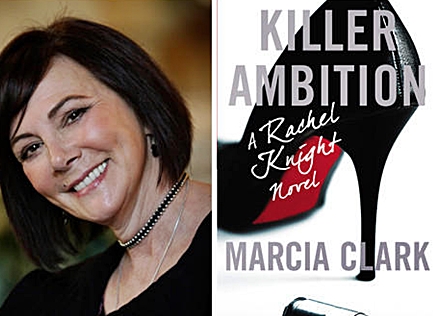 Marcia Clark
BA, '76
Perhaps known best to younger generations as author of the best-selling novel series about fictional lawyer "Rachel Knight," Marcia Clark first came into the national public eye in the 1990s through her decidedly non-fictional role as the lead prosecuting Deputy District Attorney in the O.J. Simpson murder trial, which ended with the former athlete's acquittal in 1995. Her first book, published in 1997, detailed that trial-of-the-century, after which she left public practice and became a television commentator for other high-profile trials. She has since published four novels and optioned television rights to them for future development.
For more on Clark's literary career, click here.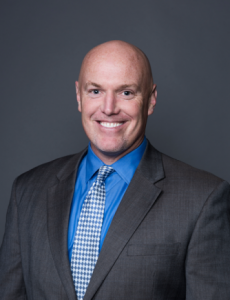 Kevin Gilligan
BA '90
Kevin Gilligan is the recipient of the 2016 Public Service Award. His 24 years with the Office of the Los Angeles City Attorney has been an exercise in dedication, innovation and commitment to public service. He has been essential in making many L.A. neighborhoods safer through expert legislation, and community programs and protection.
For more information about Kevin Gilligan click here.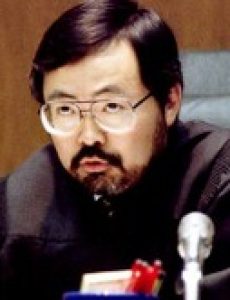 Lance A. Ito
BA '72
Perhaps best known for his decisive and highly televised role as presiding L.A. Superior Court judge in the double-murder trial of former NFL pro O.J. Simpson in the late 1990s, Lance Ito was already no stranger to high-profile cases, having served as the judge for the Charles Keating savings and loan scandal trial several years earlier. The child of Japanese-Americans interned during World War II, Judge Ito has remained an active superior court judge in the years since the Simpson trial, been a proponent of judicial reform initiatives, and lobbied for more foreign language translators in local courtrooms.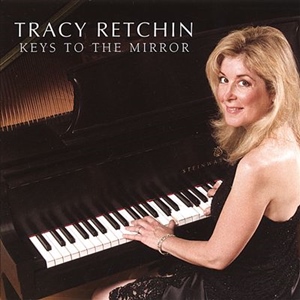 Tracy Retchin
BA '84
Named in early 2014 as Deputy Council and Policy Advisor to newly elected Virginia governor Terry McAuliffe, Retchin has also listed herself in recent years as a "homemaker" — while raising three children — and pursued a second career as a singer-songwriter-pianist who has been the opening act for such music industry luminaries as Grammy-winning recording artist Natalie Cole. Retchin received her law degree from Georgetown Law Center and has since worked in law firms and government relations. She also developed and administered a pre-law advising program at Virginia Commonwealth University and served as Director of the University of Richmond School of Law Career Services Office.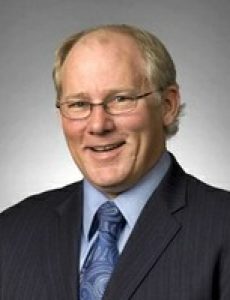 Andrew Aldrin
Ph.D. '96
In 2014, Andrew Aldrin — the son of Apollo 11 astronaut and lunar module pilot Buzz Aldrin — was named President of Moon Express, Inc., a commercial space flight company developing scalable single stage spacecraft capable of reaching the moon's surface. The company's MX-1 robotic lunar lander is scheduled for its maiden flight to the moon in late 2015. Aldrin has more than 20 years of business leadership and policy experience in high-profile aerospace companies including having headed business development efforts for two Boeing aerospace industry business units and serving as an adjunct faculty member of the International Space University.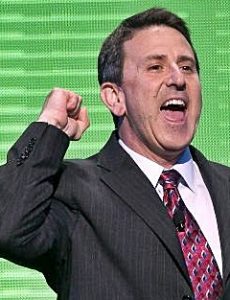 Brian Cornell
B.A. '81
Named as CEO of retail giant Target Corporation in 2014 following its several years of lagging sales and a serious data breach that marred Target's reputation, Brian Cornell brought along 30 years of management experience – the last decade in top executive management with major vendors. Since 2004, he has held the top marketing post with Safeway, Inc., along with chief executive roles with arts and crafts chain Michaels, Sam's Club, and Pepsico Americas Food Division. Cornell also served as the Political Science commencement speaker in 2010, while with Sam's Club.
For more on Target's CEO, click here.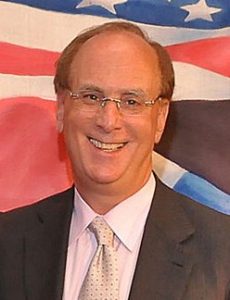 Laurence D. Fink
BA '74
A product of both UCLA Political Science and an MBA from the Anderson School, Fink is Chairman and CEO of BlackRock, since 2009 recognized as the world's largest asset-management company with $4.3 trillion on its books.  A founder of Blackrock as a small start-up subsidiary in 1988, he has been behind the wheel as it split off, went public and then acquired several name competitors,  helping it grow to 11,000 employees and more than 135 investment teams.  Fink is a perennial favorite interview and speaker on the state of the national economy and has been named one of the "World's Best CEO's" by Barron's magazine for seven consecutive years.
For more information on his financial career, click here.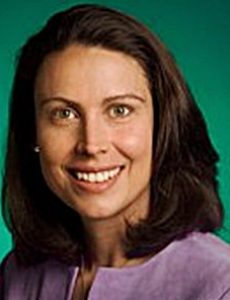 Jacquelline Fuller
BA '90
A student of international relations while at UCLA, Jacquelline Fuller joined Google in 2007 to help launch Google.com, where she continues to direct Google's grantmaking and advocacy in support of the search engine giant's philanthropic efforts. As Director of Giving at Google, she oversees the distribution of more than $50 million annually in support of tech innovators making transformational impact on education, development, disaster relief, and renewable energy. Previously, Fuller served as deputy director of Global Health at the Bill & Melinda Gates Foundation where she was a member of the senior management team for eight years. Earlier, she served as speechwriter for U.S. Secretary of Health and Human Services, Dr. Louis Sullivan.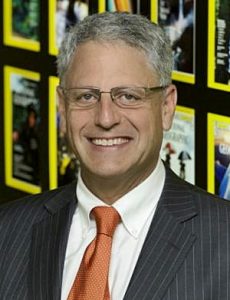 Gary E. Knell
BA '76
In 2013, Gary Knell was named president and CEO of the National Geographic Society after nearly three decades in media, most recently as president and CEO of National Public Radio. For 22 years, he held leadership positions at Sesame Workshop, including 12 years as its CEO where he was instrumental in focusing the organization on Sesame Street's worldwide mission. He previously served as counsel to the U.S. Senate Judiciary and Governmental Affairs Committees and worked in the California State Legislature and Governor's Office. Knell is also a member of the Council on Foreign Relations.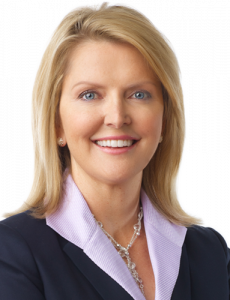 Caren D. Merrick
BA '89
In 2011, Caren Merrick was named a "Top 100 Technology Titan" by Washingtonian Magazine after serving in technology leadership roles as co-founder of Nasdaq-traded enterprise software developer WebMethods (until it was acquired by SoftwareAG in 2007), and as a technology member of Virginia's Governor's Economic Development and Jobs Creation Commission. That same year, she ran as the Republican candidate for state Senate in Virginia's 31st District. Currently the CEO of Your Pocket Mentor — a mobile application and digital publishing company — Merrick is also a partner with Bibury Partners, a technology investment firm. She now serves or has in the past served on the board of directors for AOL.com, VisualCV, and Inova Healthcare Services, as well as for numerous charitable organizations.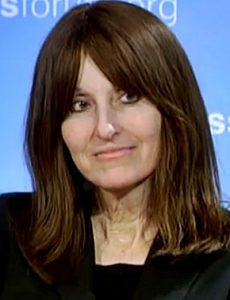 Julia Nanay
BA '73
A descendant of Transylvanian ancestors, Julia Nanay came to the United States following the Hungarian uprising of 1956. Now a Director in the Russian and Caspian Energy practice at IHS Energy, a global oil and gas consulting firm, she is also a research expert with the Woodrow Wilson Center. Before IHS acquired PFC Energy in 2013, Nanay was a Managing Director for PFC's Markets & Country Strategies Group where she created the firm's Russia and Caspian Service. Her expertise is in assessing risk analyses for investments in the regional oil and gas industry. A frequent industry speaker and commentator, Nanay is also the author of "Transylvania: The Hungarian Minority in Rumania" and has published numerous articles and book chapters on the economic and geopolitical profile of that region, as well as its resource management issues.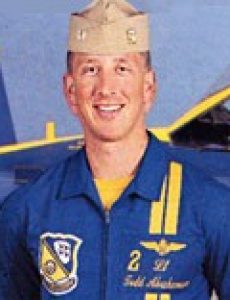 Todd Abrahamson
BA '92
Todd Abrahamson not only graduated from the Political Science Department but also from the NROTC. Since graduation, Abrahamson has become a Navel pilot and a member of the Blue Angels; an elite stunt pilot squad comprised of the best pilots from the U.S. Navy and the Marines. To learn more about Abrahamson and his outstanding accomplishments since graduation, click here.
Entertainment/ Media/ Sports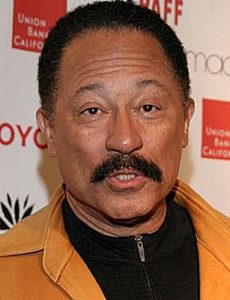 Joe Brown
BA '69, JD '73
No doubt better known as "Judge Joe Brown" — the non-traditional presiding jurist over a syndicated daytime reality show of the same name for 15 years — Brown was first, from 1990 to 2000, a criminal courts judge in Memphis, Tennessee.  There he prided himself on a form of "tough love" criminal sentencing that grew out of his early life in South Los Angeles. Earlier in his career, he had served periods as a prosecutor, public defender, and private practice attorney. Judge Brown rose to greater national attention after being assigned as judge on an appeals trial for James Earl Ray — who was then the convicted assassin of the late civil rights leader Martin Luther King, Jr. The judge's work in television was designed, he said, to demonstrate the law to millions of Americans using the media.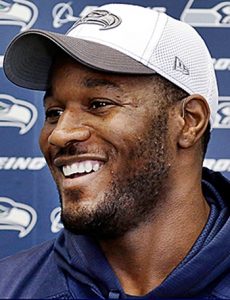 Derrick Coleman
BA, 2012
Although a very recent graduate, Derrick Coleman already had a track record for overcoming adversity. Unwilling to let the loss of his hearing at age 3 stand in the way, he became a first-team starter in high school before joining the Bruins as a star running back.  While at UCLA, he was a much-honored scholar-athlete, as well, focused on International Relations. Undrafted in 2012, Coleman entered the NFL as a free agent, making his way to Seattle.  Just two years later, he was a member of the Seahawks Super Bowl champion team — making him the first deaf player to reach that pinnacle. His perseverance has been an inspiration to many with similar challenges.
For more on his UCLA career, click here.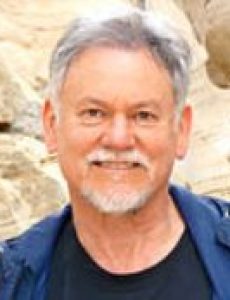 Warren Farrell
MA '66
Warren Farrell is an educator and author of seven books on men's and women's issues who came to prominence in the 1970s as one of the leading thinkers championing the cause of second wave feminism. He is also recognized as one of the most important figures in the modern men's movement. His books cover, among other subjects, history, law, sociology and politics, and include the best-seller "The Myth of Male Power." He was the only man to be elected three times to the Board of Directors of the National Organization for Women (NOW) in New York City, from 1971–74.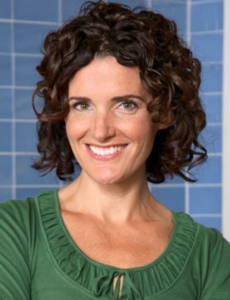 Amy Finley
BA '96
After her graduation, Finley held jobs in governmental relations at UCLA and UC San Diego. However, she quickly realized that her true passion lay in cooking and entered to be a contestant on Who Will Be the Next Food Network Star?. After winning the competition, she hosted her own cooking show on The Food Network called The Gourmet Next Door. To learn more about Finley's life and culinary experiences, click here.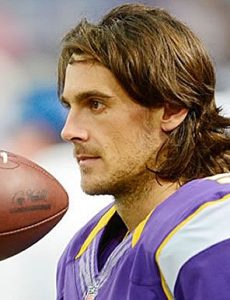 Chris Kluwe
BA, 2005
After a successful football career at UCLA, punter Chris Kluwe went pro for eight seasons with the NFL's Minnesota Vikings setting records and also making headlines with his avid video gamer profile. Controversy following his departure, however, when he was replaced on the NFL team's lineup — ironically, by another ex-UCLA kicker – after using his celebrity status to promote social causes.  Most notably Kluwe supported the LGBT community's efforts to expand the legality of same-sex marriages nationwide.
For more on Kluwe, click here.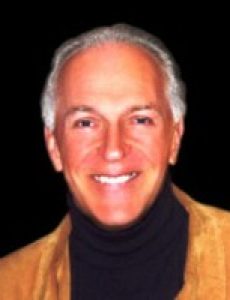 Spencer Proffer
BA '69
Spencer Proffer – born Salek Profesorski to Polish parents in Munich – moved with his family to the U.S. at the age of six, and co-wrote his first popular song by the age of 19 ("Picture Postcard" recorded by Gary Lewis and the Playboys) while attending UCLA. At 20, he graduated from the university, and by the age of 21 had been listed as a songwriter on 18 songs. Now the CEO of Meteor 17, an L.A.-based media production company, in 1983 Proffer produced the first hard rock record (Quiet Riot's "Metal Health") to reach number Billboard's #1 spot. He has since produced and arranged more than 200 albums, produced 11 features films, and supervised music for hundreds of films and TV shows.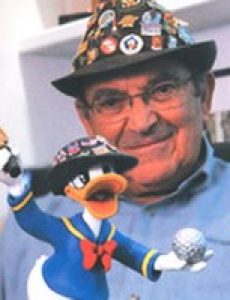 Martin A. (Marty) Sklar
IN MEMORIAM
BA '56
A one-time Daily Bruin editor-in-chief, Marty Sklar joined the Walt Disney Company as a writer shortly before Disneyland opened in the 1950s and then spent more than 50 years as a creative contributor and mentor to two generations of entertainment industry leaders. Sklar also wrote and produced many films and TV shows that communicated Disney projects to the public, industry, and professional organizations. In 2001, CEO Michael Eisner named Sklar a "Disney Legend" for his decades as a principal creative executive with Disney's Imagineering division, which oversaw the expansion of Disney's theme parks and resorts worldwide. His 2013 autobiography is entitled, "Dream It! Do It! My Half-Century Creating Disney's Magic Kingdoms."
To read more, click here.