Political Science Undergraduate Council
Mission Statement
Our mission is to help the UCLA Political Science department address the needs of undergraduate students, build community, and enhance the intellectual life of undergraduates in the department. As part of that mission, we seek to promote inclusivity and to create more avenues for the interests of our diverse student body to be heard. We also strive to help our fellow students succeed in the major and beyond. The Council serves as a bridge between students, faculty, and staff so that we can work together to build our department and our community.
Application Season
The Political Science Undergraduate Council (PSUC) is now opening applications and we would like to invite you to apply! The PSUC will be tasked with helping the UCLA Political Science Department better address the needs of undergraduate students, build community and enrich the intellectual life of the department. This is an opportunity to deepen your engagement with political science, take on a leadership role and enhance your resume in the process. A few highlights from our inaugural class of PSUC members include the UCLA Political Science Undergraduate Journal and the Political Science Peer-Advising committee.
PSUC members will gain experience relevant to a wide variety of careers ultimately giving members a chance to make a positive impact on thousands of fellow majors.
Activities of the PSUC will include:
-Promoting engagement with the discipline of Political Science
-Assessing student needs and interests
-Raising issues of interest to undergraduate students
-Organizing additional department programming and events
-Advising the department on issues pertaining to undergraduate education
Members will be selected by a committee convened by the Vice Chair for Undergraduate Studies. Many factors will be considered in selecting students for this position, including but not limited to academic performance in the major, demonstrated interest in political science research, past leadership experience, desire to have a positive impact, and familiarity with aspects of the undergraduate experience that may be useful to the department.  All Political Science majors and pre-majors are eligible to apply. We encourage applications from students of all backgrounds, years, and subfield concentrations.
Board members will be asked to serve for the remainder of the academic year, beginning in September 2021. They will be required to attend meetings bi-weekly or more if needed, and to dedicate roughly 15 hours per quarter to the activities of the board. Meetings typically run about one hour and are usually around 5PM PST on every other Monday. We are currently working on whether our meeting modality will be virtual, in-person, or hybrid. For now, we are expecting to follow UCLA guidelines.
We encourage all to apply, but please ensure that this is a commitment that you can make before applying.
Applications are due September 3rd, 2021 @ 11:59 PM PST
CLICK HERE TO APPLY!
https://forms.gle/fmfHN9y1uRHsrNxNA
Peer Advising Appointments
Feeling particularly stuck in political science? The council members of the PSUC are here to lend a (virtual) hand. We understand, especially now that our campus has gone online, that connecting with other students can be challenging and impersonal. So, our peer advisors are happy to talk to you about classes, requirements, professors, careers, homework, or even if you just want the chance to chat with another Political Science Undergrad. We can't promise that we will have all the answers, but we can promise that we will offer our advice, knowledge, expertise, or point you in the direction of other organizations/people/resources that can help as well.
Please fill out this Google Form if you are interested in meeting with one of our peer advisors from the PSUC:
https://forms.gle/WfxDJUxap4AbVcpH7
THE COUNCIL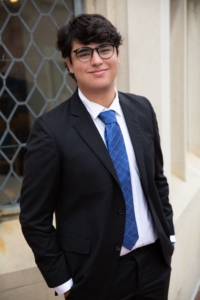 Anas Mahafzah
Community Building Committee
I'm a sophomore planning to double major in political science (with a concentration in Race, Ethnicity and politics) and history in the hopes of pursuing law. I'm an international student from Jordan. Throughout high school I focused on Model UN as a delegate, chair, and organizer and theatre. Currently, I am the President of the Lawyers Without Borders UCLA Student Division and a managing editor in the Journal of World Affairs. I hope to one day work for the UN and create lasting change in our society.
UCLA Political Science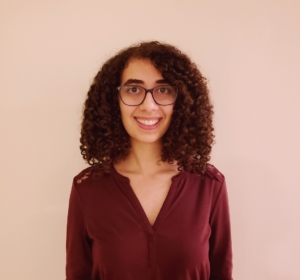 Darla Lavi
Community Building Committee
I am a second-year Political Science major with a concentration in American Politics. Having always been passionate about advocacy, I am aiming to attend law school and to become a lawyer. My hobbies include drawing, playing piano, and watching sports (I am a huge Boston sports fan!).
UCLA Political Science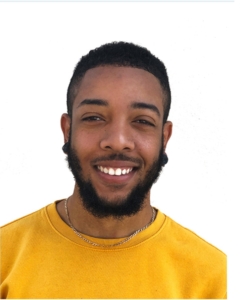 Darnel Grant
Community Building Committee
I am a third-year student with a concentration in political theory. I transferred from Los Angeles City College and my favorite thing to do in my free time is educating myself on advancements in technology.
UCLA Political Science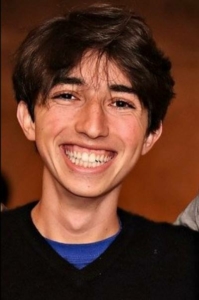 Joshua Doland
Scholarly Engagement Committee
I am a fourth-year student from Los Angeles studying Philosophy and Political Science with a concentration in Political Theory. My research interests are primarily in Moral Responsibility and Free Will as well as Natural Law theory. Along with serving on the PSUC, I am also involved with UCLA's Undergraduate Philosophy Research Journal, Meditations, as well as UCLA's chapter of Effective Altruism.
UCLA Political Science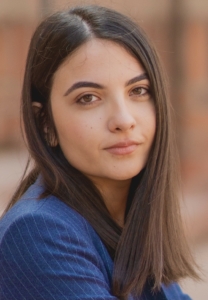 Lea Haddad
Peer Advising Committee
I am a first-generation immigrant from Lebanon. I transferred to UCLA after a year of studies at UC Berkeley and am now a Senior pursuing a degree in Political Science with a concentration in International Relations and a minor in Professional Writing. In my free time, I enjoy reading cheesy romance novels, baking french pastries, and crafting spoken word poetry.
UCLA Political Science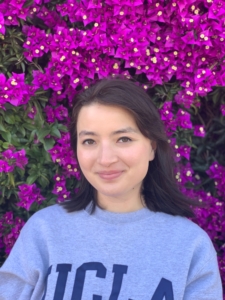 Leika Keys
Scholarly Engagement/Peer Advising Committee
I am a fourth-year transfer student from Milpitas, CA concentrating in American politics while also minoring in film, television, and digital media. Beyond that, my research interests also include right-wing and Japanese politics. Along with PSUC, I am also on the board of Aleph, UCLA's undergraduate research journal dedicated to the humanities, social sciences, and behavioral sciences.
UCLA Political Science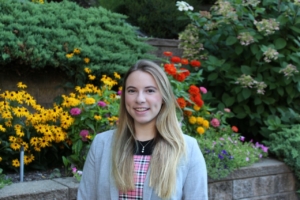 Lindsay Saginaw
Peer Advising Committee
I am a third-year and my concentration is political theory. After my undergrad, I hope to go on to law school and I am interested in pursuing environmental law. I am involved in several organizations at UCLA including the USAC Office of the External Vice President, STAND For All, AWFA, and UCLA Club Waterski. In my free time, I like to surf and bake. My favorite thing to bake is apple pie!
UCLA Political Science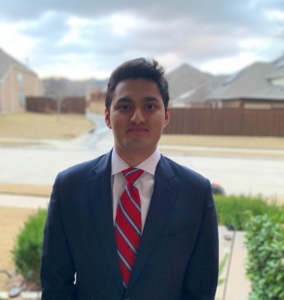 Mihir Rai
Scholarly Engagement Committee
I'm from Dallas, TX. I'm a second-year political science major with a focus in American politics. After studying at UCLA, I hope to take a gap year and eventually go to law school. I am a big Cowboys fan and love to watch movies/tv shows in my free time.
UCLA Political Science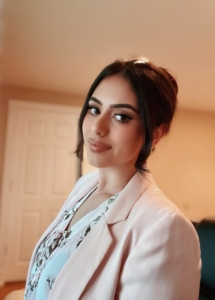 Noreen Jamil
Peer Advising Committee
I'm a third-year political science major with a concentration in American government. I am a first generation student and community college transfer who enjoys theory, trips to the beach and watching Jeopardy. My hobbies include reading for leisure when I get the chance, cooking and interior decorating. It is an honor to be a part of the Political Science Undergraduate Council and I hope to represent the UCLA political science transfer community that I love! Go Bruins 🙂
UCLA Political Science
Riya Kadam
Scholarly Engagement Committee
I'm a senior pursuing a double major in economics and political science with a concentration in comparative politics. I pursued a research project on feminist political theory with Prof. Sissa's guidance and I am currently a political science honors candidate researching gender quotas in rural India under the supervision of Prof. Ross. I absolutely love traveling and was also a part of the UCLA Political Science Travel Study program. I've been a member of several on-campus organizations such as UCLA Residential life, Aleph, USAC, Daily Bruin, and BruinLife. I am currently a writer for the Bruin Review and an intern at the UCLA Burkle Center for International Relations. As I grew up in India, I am passionate about issues concerning the developing world and hope to work on that in the future!
UCLA Political Science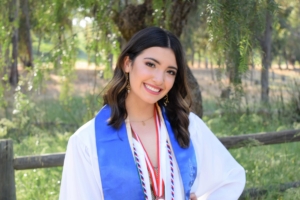 Tamara Nogueira
Community Building Committee
I am a first-year that intends to concentrate in Race, Ethnicity and Politics. I am also a first-generation Mexican-American from San Diego, California though I currently reside in Mexico City, Mexico. My first job as a barista sparked my love for oat milk matcha lattes and exploring new cafés
UCLA Political Science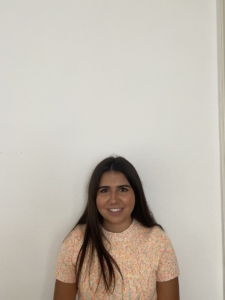 Tatiana Ojeda
Peer Advising Committee
I am a first-year Pre Political Science major at the University of California, Los Angeles. I was born and raised in Los Angeles, and I attended Brentwood School for middle and high school. I am passionate about volunteer work and helping my community. In the past, I have volunteered at the Cedars Sinai Medical Center and the Los Angeles Jewish Home, among other non-profit organizations. In the future, I plan to attend law school and hope to advocate for those who are unable to advocate for themselves. When I am not focused on my studies and volunteering, I enjoy exploring new restaurants, coffee shops, and cities, spending time with my family and friends, and learning about other cultures as well as traveling. I also love staying active by playing tennis and taking SoulCycle classes!
UCLA Political Science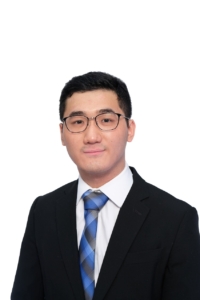 Thomas Liu
Scholarly Engagement/Community Building Committee
Hi there! Nice to meet you. I'm delighted to work with and serve on the inaugural Political Science Undergraduate Council. As a fourth-year Political Science Major, concentrated in Comparative Politics, as well as an English Minor, with an eye to studying law, I'll work to bring my experience of making the most of my time at UCLA to bear. I hope to give back in my last year, and help found a truly useful resource for everyone associated with Political Science at UCLA. A passionate advocate of free speech and debate, I'll labour to make sure that every student's voice is heard, be they international, domestic, or, as is my case, an American Zooming his classes in the middle of the night from abroad.
UCLA Political Science