Class Photos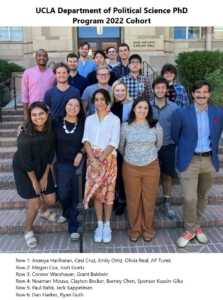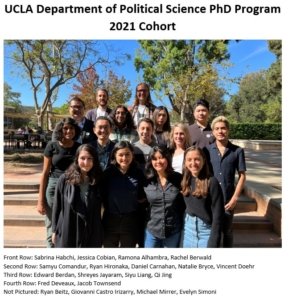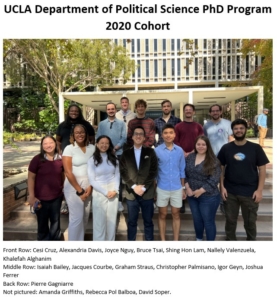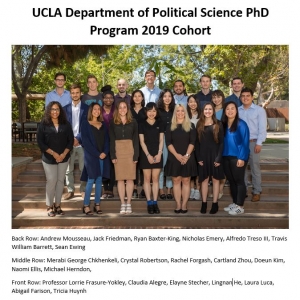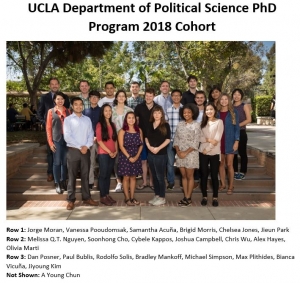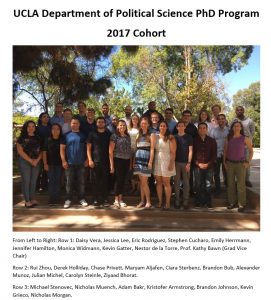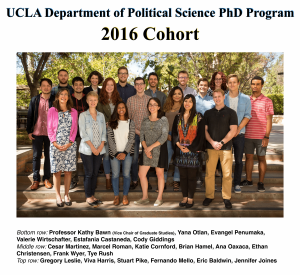 BELOW ARE THE CLASS PHOTOS OF OUR ENTERING GRADUATE STUDENT COHORTS FROM THE PAST FEW YEARS.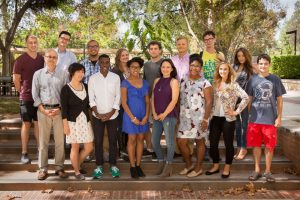 Entering class of 2015 (from left).  FRONT ROW: Prof. Michael Ross (Graduate Vice Chair), Vivien Leung, Jared Loggins, Catherine Williams, Izul de la Vega, Christine Slaughter, Carley Fernandez, Antonio Vitalone; BACK ROW: Bryan Wilcox, Tyler Reny, Aerik Francis, Ashley Blum, Alexander Diones, Caleb Ziolkowski, Arseniy Samsonov, Tamar Zeilberger.  NOT SHOWN: Alexandra Petrashkova.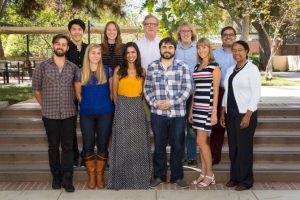 Entering class of 2014 (from left).  1st row: Anthony Norton, Joy Wilke, Angela Gutierrez, Aaron Rudkin, Natalia Lamberova, and Shakari Byerly; 2nd row: James Lee, Michelle Rose, Joseph Perry, Erik Hanson, and *William Wiltschko (*BA/Departmental Scholar Program)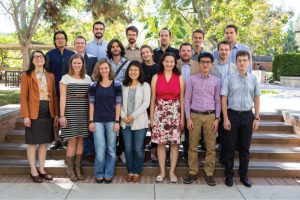 Entering class of 2013 (from bottom left). 1st row: Prof. Miriam Golden (Vice Chair of Graduate Studies), Megan Anne West, Eugenia Nazrullaeva, Jae-In (Jane) Choi, Francesca Parente, Feng Yang, Imil Nurutdinov; 2nd row: Bang Quan Zheng, Thomas Sherrer, Phillippe Assouline, Anna Scheidt, Joseph Van Horn, Anton Sobolev; 3rd row: Luke Sonnet, Kye Barker, Roey Reichert, Manoel Gehrke Ryff Moreira, William Wright. Not shown: Mackenzie Eason, Richard Hanania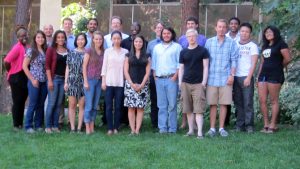 Entering class of 2012 (from bottom left). First row:  Jessica Stewart, Josephine Shipley, Adria Tinnin, Yuree Noh, Lucy Williams, Qian Wang, Angela Ocampo, Matthew Frieberg, Clint VanSonnenberg, George Derpanopoulos, Chao-Yo Cheng, Sairah Joseph. 2nd row: Ryan Weldzius, Adam Boche, Soumitra Chatterjee, Maxim Ananyev, Ayobami Laniyonu, John Ray, Shawn Patterson, Jonathan Collins. Not Shown: Andres Garcia
Entering class of 2011 (from bottom left). FRONT:  Diana Parra, Andrea Vilan, Mauricio Velasquez; MIDDLE: Fabricio Fialho, Kathryn Wainfan, Naveed Mansoori, Safia Farole, George Ofosu, Bronwyn Lewis; REAR: Ian Rice, Stephen Moresman, John Branstetter, Travis Baker, Sarah Brierley, Galen Murray, Cody Trojan, Joshua Saidoff. Not Shown: Micah Akueze and Knox Brown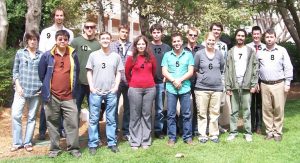 Entering class of 2010
1. Roni Hirsch, 2. Albert Chang, 3. Eoghan Mcgreevy-Stafford, 4. Zsuzsanna Magyar, 5. Michael LaCour, 6. Hollie Black, 7. Lucio Oliveira, 8. Dan Vese, 9. Andrew Comandon, 10. Galen Jackson, 11. Christopher Walker-Krisman, 12. Andrew Gooch, 13. Ajax Peris, 14. William Stahl, and 15. Lee Rogers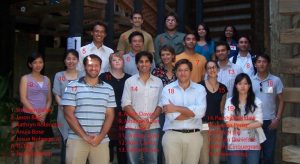 Entering class of 2009
1. Stephen Palley, 2. Jason Ball, 3. Kathryn Robinette, 4. Anuja Bose, 5. Josue Nobrega, Jr., 6. TC Tay, 7. Jesse Acevedo, 8. Arash Davari, 9. Johanna Chan, 10. Yu-I Lee, 11. Lindsay Ryan, 12. Ruth Carlitz, 13. Felipe Nunes, 14. Paasha Mahdavi, 15. Lauren Peritz, 16. Daniel Lim, 17. Aaron Danielson, 18. Piero Cinquegrana, 19. Ji Yeon Hong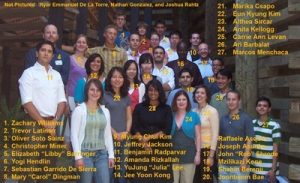 Entering class of 2008
1. Zachary Williams, 2. Trevor Latimer, 3. Oliver Soto Sainz, 4. Christopher Miner, 5. Elizabeth "Libby" Barringer, 6. Yogi Hendlin, 7. Sebastian Garrido De Sierra, 8. Mary "Carol" Dingman, 9. Myung Chul Kim, 10. Jeffrey Jackson, 11. Benjamin Radparvar, 12. Amanda Rizkallah, 13. Yujung Lee, 14. Jee Yoon Kong, 15. Raffaele Asquer, 16. Joseph Asunka, 17. John "Rob" Shrode, 18. Mzilikazi Kone, 19. Shahin Berenji, 20. Joonbeom Bae, 21. Marika Csapo, 22. Hyeyong "Julia" Kim, 23. Althea Sircar, 24. Anita Kellogg, 25. Carrie Ann Levan, 26. Ari Barbalat, and 27. Marcos Menchaca
Not Pictured: Ryar Emmanuel De La Torre & Nathan Gonzalez.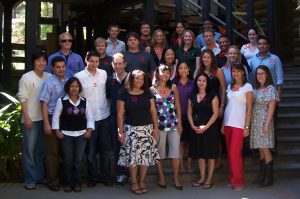 Entering class of 2007
1. Bon Sang Koo; 2. Javier Rodriguez; 3. Jeffrey Purcell; 4. Monideepa Talukdar; 5. Hovannes Abramyan; 6. Eric Kramon; 7. Dov Levin; 8. Karl Striepe; 9. Antonio Ramos; 10. Stacey Greene; 11. Beltrán Undurraga; 12. Liza Taylor; 13. Angela Ju; 14. Sara Butler; 15. Sylvia Yu; 16. Parissa Majdi; 17. Siobhan O'Neil; 18. Sybille N. Nyeck; 19. Aron Ballard; 20. Raul Moreno; 21. Kristen Kao; 22. Olivia Garcia; 23. Emily Ekins; 24. Gilda Rodriguez; 25. Albert Ponce; 26. Diana Ichpekova; and 27. Emily Hallock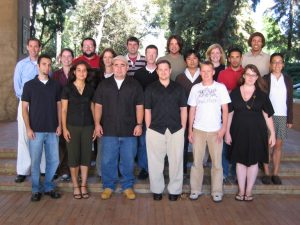 Entering class of 2006
FRONT ROW: Matt Gottfried, Marisol Guitierrez, Marco Durazo, Josh Eisenman, Morton Rasmussen, and Megan Gallagher
SECOND ROW: Sarah Leary, Joslyn Barnhart, Ron Gurantz, Yuki Yanai, Mike Tesler, and Lisa Mueller
THIRD ROW: Bradford Stapleton, stonegarden grindlife, Andrew MacDonald, Adam Fowler, Laura Weinstein and Cory Gooding
NOT PICTURED: Wesley Meehan, Sabrina Serrantino and Chris Baylor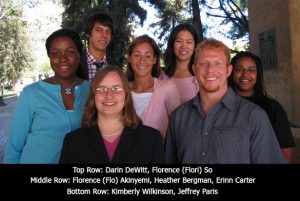 Entering class of 2005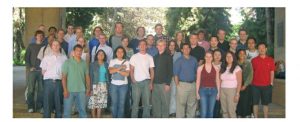 Entering class of 2004
FRONT ROW: Robbie Totten, Natasha Behl, Risa Toha, John McCauley, Stanislav Rosenberg, Max Abrahms, Rebekah Sterling, Sylvia Beltran, Kuyoun Chung, Sharon Luk, James Lo
SECOND ROW: Etienne Poliquin, Elizabeth Carlson, Gregory Anderson, Rita Rico, Or Arthur Honig, Devorah Manekin, Seth Hill, Jae Shin, Gideon Lukens, Koji Kagotani
THIRD ROW: Annoop Sarbahi, Charles Mahoney, David Shullman, John Compton, Richard Law, Ryan Enos, Matthew Atkinson, Forrest Donnellan, Leah Havorson, Chad Nelson, Richard Goldberg, Matthew Spence
FOURTH ROW: Kim Andreasson, Mann Bunyanunda