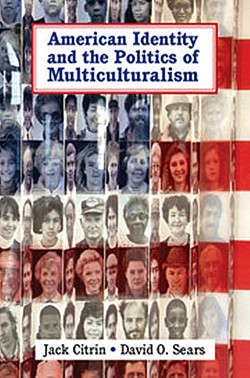 American Identity and the Politics of Multiculturalism
Jack Citrin and David O. Sears
Released October 2014: Professor David O. Sears and co-author David Citrin (Heller Professor, UC Berkeley) examine how the civil rights movement and immigration reform transformed American politics in the mid-1960s by using national public opinion data and similar data specific to Los Angeles to compare ethnic differences in patriotism and ethnic identity as well as ethnic differences in support for multicultural norms and group-conscious policies.  They find evidence of strong patriotism among all groups and the classic pattern of assimilation among the new wave of immigrants.
The book is part of Cambridge Studies in Public Opinion and Political Psychology.
Click here to read more at Cambridge University Press.