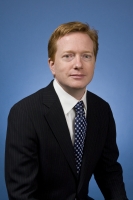 Welcome to UCLA Political Science
Our department has over ninety-five years of teaching, research and public service within one of the nation's finest universities. Instruction in Political Science began on September 14, 1920 with a staff of one assistant professor, Dr. Charles E. Martin, offering three year-long courses (Comparative Government, U.S. Foreign Policy, and International Law).


Today the department is among the best in the country. The most recent ranking by the highly respected National Research Council lists us nationally in the top ten. Among the department's many strengths, we have gained notable distinction in Political Economy, Comparative Politics -- including the politics of developing nations, and Political Theory.


The department's greatest resource is its distinguished faculty. The faculty's teaching and research continues to put the program at the forefront of its field. In 2016 the department includes 48 faculty members, 16 emeritus professors, 6 visiting faculty, and more than 40 teaching assistants, as well as 10 support staff.


The department's primary goal remains focused on providing the best possible education for students seeking to develop an expertise in the field of Political Science by instilling solid skills in research and analytic reasoning.  Political Science is the second largest undergraduate major at UCLA.


Our graduate program is structured to enhance creativity and the exploration of new ideas. Our PhDs are competitive in every field at all types of institutions, and have been placed in tenure track jobs in top-ten departments and the top five departments in American, Comparative, and International Relations.


Established subfields in our department include: American Politics, Comparative Politics, International Relations, Methods and Models, Political Theory, and Race, Ethnicity, and Politics.  UCLA's Department of Political Science is home to six members of the American Academy of Arts and Sciences, four Guggenheim Fellows, and many other prestigious honorees.
Jeffrey B. Lewis
Professor and Chair