The Department is currently ranked 8th by the National Research Council. With the Board's help and support, we will build on our recent successes and pursue the long-term goal of becoming the top political science department among public universities, and one of the top five or six political science departments in the United States.
To learn about becoming a member of the Board of Visitors please contact Peter Evans at pevans@support.ucla.edu
William J. Pratt, Chairperson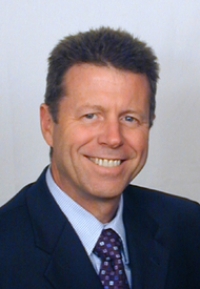 BA '75 Political Science
Bill Pratt is Managing Director and Client Executive for Marsh, the world's largest global risk and insurance services organization, in the Silicon Valley and the greater San Francisco Bay Area. His primary emphasis is developing solutions for the risk and insurance needs of Fortune 1000 global technology companies. He has been serving the risk management needs of mid to large businesses since 1977. Mr. Pratt has also served on Inc. Magazine's Insurance Advisory Panel and is a Board Member of the San Francisco Chamber of Commerce. Bill resides in the Bay Area with his wife Sherry and their two children.
Bernardine Brandis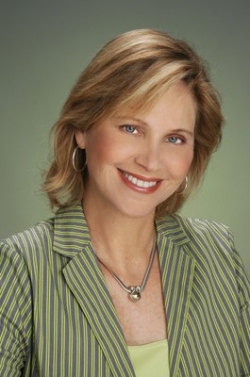 BA '75 Political Science
JD '78 UCLA School of Law
Bernardine Brandis is Executive Vice President of Business Affairs for Walt Disney Studios. She is responsible for overseeing all aspects of talent deal making for live action and animated feature films, live stage, and recorded music. During her 25 year association with Disney, she has played an integral part in shaping the financial production guidelines with third parties for the film division. Prior to joining Disney, Brandis worked for Universal Studios as Director of Business Affairs, 20th Century Fox as Production Counsel, and was in private practice. Bernardine lives in Pacific Palisades with her husband Jeff Alperin. She has two teenagers at home and an older son who recently graduated from the University of Pennsylvania and is now working in New York.
Mona Halprin Ehrenreich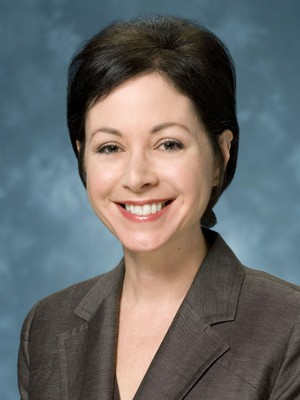 BA '83 Political Science and History
JD '86 McGeorge School of Law
As General Counsel and Senior Vice President of Fleet Personnel for Princess Cruises, Mona Ehrenreich advises the company on a variety of legal matters and also manages the human resources responsibilities for the Princess fleet. Ehrenreich joined Princess Cruises in 1996 as Assistant General Counsel, was made Vice President of Legal Affairs in 1996, became General Counsel in 2001, and was then appointed to her current position in 2006. Previously she worked for Martin Lawrence Limited Editions and Gibson, Dunn & Crutcher. Ehrenreich lives in Los Angeles with her husband Bob and their two children.
Walter P. Loughlin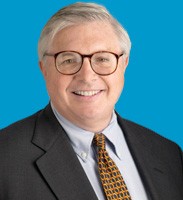 BA '72 Political Science(Magna Cum Laude)
MA '76 Political Science, Yale University
JD '76 Yale Law School
Pat Laughlin is a partner in the New York office of K&L Gates LLP, where he specializes in civil criminal litigation and coordinates the office's pro bono practice. While at UCLA, Pat played water polo and was a member of the 1969 NCAA Championship team. After law school, Pat served as Chief Appellate Attorney and Assistant US Attorney in the Southern District of New York. Before entering private practice in 1990, Pat was on the law faculty at Rutgers Law School and served as the director of the London Office of the Vera Institute of Justice. He is currently Lecturer in Law at Columbia Law School where he teaches a seminar on the Interplay of Civil and Criminal Law. Pat and his wife Kate Woodman live in Wilton, Connecticut with their two teenage sons. His daughter, Nora, is married and lives in Baltimore where she is an emergency room nurse.
William J. Peters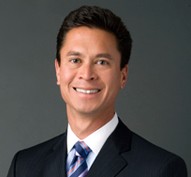 BA '90 Political Science
JD '90 Loyola Law School
Bill Peters is a partner in Gibson, Dunn & Crutcher's Los Angeles office and a member of the firm's Corporate Department and its Transactional Intellectual Property Practice. He has spent his entire legal career in the information technology and business process outsourcing industries, including serving as Corporate Counsel to a major ITO service provider and General Counsel to a leading HR BPO services provider. Peters is ranked by Chambers & Partners as one of the leading outsourcing lawyers in the world. Peters lives in Rancho Palos Verdes with his wife and two young sons.
Michael L. Preston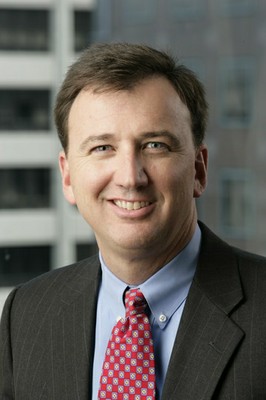 BA '87 Political Science
JD '90 Loyola Law School
Anderson Executive Program Certificate '00
Mike Preston is Vice President and General Counsel of the oil and gas division of Occidental Petroleum Corporation, leading a group of approximately thirty lawyers located in various offices in the United States, the Middles East and South America. Preston joined Occidental in 1997. From 1990 to 1997 he practiced law in the Los Angeles, Melbourne and London offices of Sullivan & Cromwell, focusing on mergers and acquisitions and securities law. Preston lives in San Marino with his wife, Karen, who also graduated from UCLA.
Jeffrey A. Seymour

BA '73 Political Science
MPA '77 Public Administration
Jeff Seymour is head of the Seymour Consulting Group, which provides services including the preparation of maps, applications and environmental assessments required to file discretionary permits and expertise in representing clients before both elected and appointed decision makers at all levels of government. Seymour was previously a Partner in Morey/Seymour & Associates and Senior Deputy to Los Angeles County Supervisor Edmund D. Edelman, for whom he also served as the liaison to numerous Los Angeles Couny offices. Seymour's daughter Jessica is a 2003 UCLA alumna. Seymour and his wife, Valerie, who is also a UCLA alumna, live in Westlake Village.
Howard S. Welinsky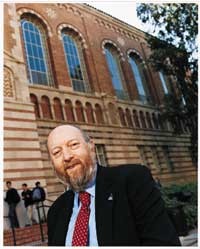 BA '72 Political Science
Howard Welinsky is Senior Vice President of Administration of Warner Brothers Distributing. Since 1976 he has held several positions at Warner Brothers, including Vice President of Administration, Director of Branch Operations, and Sales Analyst. Welinsky is very active in Democratic Party politics, serving on the California Democratic State Central Committee since 1991 and as a delegate to the Democratic National Convention in 1980, 1988 and 1996. Welinsky lives in Toluca Lake with his wife, Karren Gantswig, who is also a graduate from UCLA.
Steve Zipperstein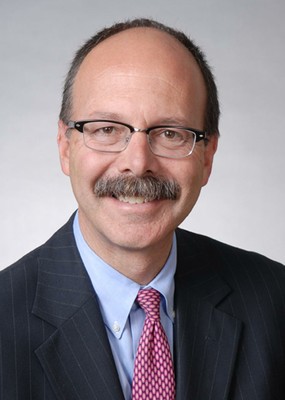 BA '79 Political Science
JD UC Davis School of Law
Steven Zipperstein retired as Vice President of legal and external affairs, General Counsel and Secretary for Verizon Wireless, responsible for the company's legal, regulatory, compliance and federal and state public policy matters. He has served as Vice President and General Counsel of Verizon Wireless since January 2004. Prior to that he was deputy general counsel for Verizon Communications from June 2000 through December 2003, and previously served as Deputy General Counsel for GTE Corporation. Before joining GTE in 1997, Zipperstein served as Chief Assistant United States Attorney in Los Angeles and held a variety of positions at the Justice Department in Washington D.C. in both the first Bush and Clinton Administrations. Zipperstein also taught for several years as an Adjunct Professor at Loyola Law School in Los Angeles. He began his legal career with Hufstedler, Miller, Carlson & Beardsley in downtown Los Angeles in 1983. Zipperstein earned his Juris Doctorate degree from the University of California, Davis, and a bachelor's degree in Political Science from the University of California, Los Angeles.