2017 UCLA Political Science Board of Visitors
Biographies of Board Members
ZACHARY ARON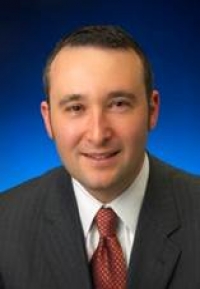 BA '94 Political Science
Mr. Aron has over 23 years of consulting experience, specializing in providing business strategy, operations and technology solutions in the financial services industry.  His industry focus areas include banking, lending and payments with expertise in the development and rollout of new business lines, products, services and associated operating models and technologies both in the U.S. and Internationally. Mr. Aron has partnered with financial institutions to develop product and service strategies using emerging technologies or new acquisitions.  Mr. Aron has been a guest speaker at numerous industry conferences and client board and advisory meetings in subjects ranging from procure-to-pay trends, the impact of social media on financial services and the impact of digital/virtual currencies on payments as well as impacts of the Single Euro-Payments Area (SEPA) initiative.  Mr. Aron also leads Deloitte's Business Technology Analyst program for the West region.
Bernardine Brandis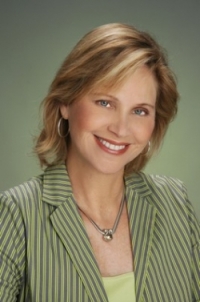 BA '75 Political Science
JD '78 UCLA School of Law
Bernardine Brandis is Executive Vice President of Business Affairs for Walt Disney Studios.  She is responsible for overseeing all aspects of talent deal making for live action and animated feature films, live stage, and recorded music.  During her 25-year association with Disney, she has played an integral part in shaping the financial production guidelines with third parties for the film division.  Prior to joining Disney, Brandis worked for Universal Studios as director of business affairs, 20th Century Fox as production counsel, and was in private practice. Bernardine lives in Pacific Palisades with her husband, Jeff Alperin.  She has 2 teenagers at home and a son who has recently graduated from the University of Pennsylvania and is working in New York.
JAMES L. HSU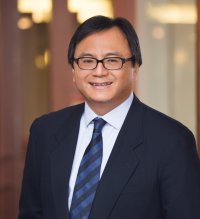 BA '91 Political Science
JD '94 UCLA School of Law

James Hsu is a partner at Squire Patton Boggs and leads the corporate practice group in Los Angeles. James represents clients in a broad range of corporate and securities matters including mergers and acquisitions, debt and equity offerings, public finance transactions, tax exempt financing, fund formation, private equity and venture capital transactions, joint ventures and partnerships, technology licensing and general corporate counseling. James was selected by the National Asian Pacific American Bar Association (NAPABA) as one of the Best Lawyers under 40 in 2005. In 2007, James received the California Lawyer's Angel Award for outstanding pro bono service. James is a member of the board of directors for the Asian Business League of Southern California (ABL), the Center for Asian Americans United for Self-Empowerment (CAUSE) and the Los Angeles Economic Development Corporation. James lives with his wife, Shelley Wang, who is also a UCLA alumnus, in Rancho Palos Verdes.
William J. Peters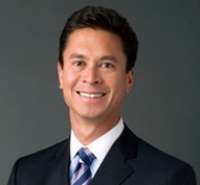 BA '90 Political Science
JD '90 Loyola Law School
Bill Peters is a partner in Gibson, Dunn & Crutcher's Los Angeles office and a member of the firm's Corporate Department and its Transactional Intellectual Property Practice.  He has spent his entire legal career in the information technology and business process outsourcing industries, including serving as corporate counsel to a major ITO service provider and general counsel to a leading HR BPO services provider.  Peters is ranked by Chambers & Partners as one of the leading outsourcing lawyers in the world.   Peters lives in Rancho Palos Verdes with his wife and two young sons.
Michael L. Preston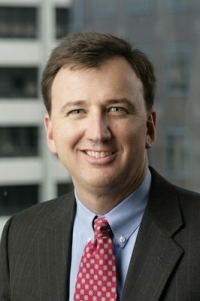 BA '87 Political Science
JD '90 Loyola Law School
Anderson Executive Program Certificate '00
Mike Preston is Vice President and General Council of the oil and gas division of Occidental Petroleum Corporation, leading a group of approximately thirty lawyers located in various offices in the United States, the Middle East and South America.  Preston joined Occidental in 1997.  From 1990 to 1997 he practiced law in the Los Angeles, Melbourne and London offices of Sullivan & Cromwell, focusing on mergers and acquisitions and securities law.  Preston lives in San Marino with his wife, Karen, who also graduated from UCLA.
JIM SCHEINBERG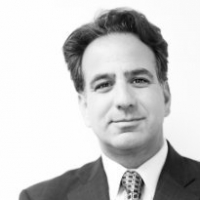 BA '74 Political Science
Jim Scheinberg is Managing Partner, Founder & Chief Investment Officer of North Pier Fiduciary Management. He began his career in venture capital in 1990 moving to general securities with Smith Barney Harris Upham in 1992. He joined Oppenheimer & Co., Inc. in 1994 as an Associate in the Oppenheimer Consulting Group, the firm's institutional investment management consulting department, where he worked with sponsors of trustee-directed plans and other institutional clients. In 2001, Jim founded what would become the Corporate Services Group of Oppenheimer Co., Inc. (CSG), where he eventually held the position of Director and Senior Vice President. CSG was an industry pioneer in providing conflict free, fee-only investment consulting and fiduciary advocacy for institutional, participant-directed plan sponsors. In 2008, Jim and CSG Partner Brant Griffin founded North Pier Fiduciary Management LLC. 
Jill E. Tananbaum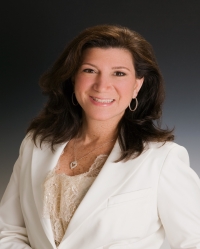 BA '88 Political Science
JD '92 Loyola Law School
Jill Tananbaum has more than 25 years of complex commercial legal experience. She is licensed by the State Bars of California, New York and Texas as well a member of several Federal Courts covering California, New York and Texas. Jill graduated in 1988 from UCLA with a B.A. in Political Science/Business Emphasis and in 1992 from Loyola Law School in Los Angeles with a J.D. where she was awarded Order of the Coif, Alpha Sigma Nu Law Honor Society and Saint Thomas More Law Honor Society. While at Loyola, she was Editor-in-Chief of the Loyola of Los Angeles International and Comparative Law Journal and participated in the Hobbs Trial Advocacy program in the Los Angeles County District Attorney's Office. She worked in Washington, D.C. as United States Supreme Court Chief Justice Rehnquist's and Justice O'Connor's judicial intern. Ms. Tananbaum served as Judicial Extern for The Honorable Consuelo Marshall in Federal Court for the Central District of California Court in Los Angeles and worked as a summer attorney in New York and Los Angeles for Coudert Brothers. During her third year in law school, she served as a student District Attorney in Los Angeles County, Inglewood Division.
After law school, Ms. Tananbaum practiced for two years in Coudert Brothers' litigation department. She moved to Dallas, Texas in 1994, and joined Jones Days' litigation department, before founding Breakwater Strategies, a general counsel/litigation management and strategy practice in 2000. She has handled many complex business and financial matters as well as family law matters involving complex business and financial issues. Jill is a member of the Pro Bono College of the State Bar of Texas and has been quoted in Law360.
Jill lives in Highland Park, Texas with her two sons, Kyle (17) and Jason (15), both of whom would like to attend UCLA in the future.
Howard S. Welinsky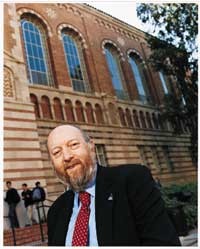 BA '72 Political Science
Howard Welinsky is Senior Vice President/Administration of Warner Brothers Distributing.  Since 1976 he has held several positions at Warner Brothers, including Vice President of Administration, Director of Branch Operations, and Sales Analyst.  Welinsky is very active in Democratic Party politics, serving on the California Democratic State Central Committee since 1991 and as a delegate to the Democratic National Convention in 1980, 1988 and 1996.  Welinsky lives in Toluca Lake with his wife, Karren Ganstwig, who also graduated from UCLA.
Steve Zipperstein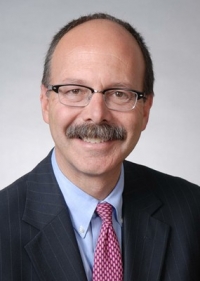 BA '79 Political Science
JD UC Davis School of Law
Steven Zipperstein is Vice President and Chief Legal Officer of Research In Motion. Mr. Zipperstein recently served as vice president of legal and external affairs, general counsel and secretary for Verizon Wireless, responsible for the company's legal, regulatory, compliance, and federal and state public policy matters. He has served as vice president and general counsel of Verizon Wireless since January 2004. Prior to that he was deputy general counsel for Verizon Communications from June 2000 through December 2003, and previously served as deputy general counsel for GTE Corporation. Before joining GTE in 1997, Zipperstein served as Chief Assistant United States Attorney in Los Angeles and held a variety of positions at the Justice Department in Washington, D.C. in both the first Bush and Clinton administrations. Zipperstein also taught for several years as an adjunct professor at Loyola Law School in Los Angeles. He began his legal career with Hufstedler, Miller, Carlson & Beardsley in downtown Los Angeles in 1983. Zipperstein earned his JD from UC Davis and a bachelor' degree in political science from UCLA.